Image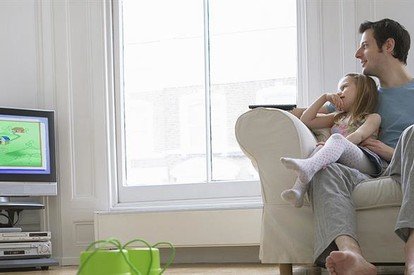 There's a lot to consider when selecting new windows. Whether you're building a new home or looking to replace existing windows, the choices in front of you can sometimes seem overwhelming. Do you want single-hung, double-hung, or casement windows? What do you look for in terms of energy efficiency? What color is best for the exterior look of your home?

However, there's a very important consideration that often gets overlooked: a window's sound-absorption rating. And that's unfortunate, because, though it may have no bearing on the aesthetics of your home, it's still very important in regard to your satisfaction with your new windows and the comfort of you and your family. After all, it can be difficult to hear a TV show, podcast, or family-time conversation if your windows aren't blocking outside noise.
When it comes to sound-absorption measurements, manufacturers generally use one of two standards approved by the American Society for Testing and Materials (ASTM): the Sound Transmission Class (STC) and Outdoor-Indoor Transmission Class (OITC). These two ratings measure different frequencies, so there's very little overlap between the two. In fact, too many people make the mistake of comparing the numbers of the two, which again is useless since they're not measuring the same thing.
The STC measures interior noises, like conversations, the sound of a washing machine, etc. To get an STC rating for a window or door, the product will be tested for sound transmission loss on a series of frequencies between 125-4000 hertz. Those numbers are then marked on a chart; a line is drawn through the dots, and the subsequent curve line is compared to the standard STC curve line (i.e., a line featuring various points on the scale that represent common interior noises). The number at which the two curves meet is your STC rating.
By contrast, OITC measures lower frequencies that come from the outside, such as street traffic, auto horns, low-flying planes, and construction noises. OITC is based on a scale between 80 and 4,000 hertz. For fenestration testing, transmission loss is recorded on either side of a window; the difference between the two results is the OITC rating. Thus, if the exterior decibel level is 80 and the interior decibel is 50, your OITC is 30.
Image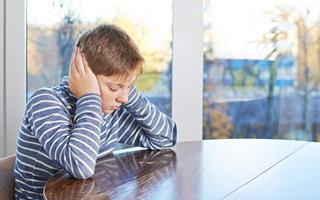 "OITC was developed to isolate the exterior noise from the inside of the building," says Eric Miller, Director of Acoustical Testing at Intertek in York, Pa. "For STC, it's more for speech-type noises. It was created to evaluate sound transmittance through walls and ceilings within structures."
Because OITC measures how well sound is blocked from the outside, it's actually a superior rating system to STC when considering a window's acoustical performance. However, since its invention is relatively new, having been created in 1990, it's still not used as widely as the STC, which was developed in 1961.
Intertek – one of the largest industrial testing companies in the world – tests windows in its facilities for both STC and OITC ratings. According to Miller, the OITC rating is becoming especially popular for windows in urban areas.
"In places like New York City, it's all OITC," he says. "If you're a really good acoustical consultant, you're going to look at the outside noise and try to find something that has an acceptable level."
It makes sense to use the OITC standard for windows in urban areas, since there's naturally going to be more exterior noise in a city – more cars, more sirens, more construction, and more people. However, it's not just developers in urban settings who are turning to OITC.
"With LEED (Leadership in Energy and Environmental Design), and other green programs, they prefer OITC," Miller says.
Indeed, the architects and engineers who develop green design standards like LEED are becoming increasingly inclined toward OITC. The Acoustical Society of America explained why in a 2013 paper outlining the latest LEED standards.
"While acousticians in North America are very familiar with STC, and STC has historically been used for indoor-to-indoor transmission," authors Daniel M. Horan and Jean-François Latour write, "OITC was developed specifically to assess the noise isolation provided by a building façade."
Image
As America becomes more urbanized and more focused on green building, OITC's importance will no doubt continue to grow. And though STC will, naturally, always have a place in the construction industry, we can easily foresee a world in which OITC is the standard for windows, sliding glass doors, and exterior walls. In fact, it's probably just a matter of time.
And that time will come when customers stop neglecting the significance of sound absorption when selecting windows. To choose a window based on this criteria, a consumer, architect, or construction professional should analyze the quality of the manufacturer, the caliber of the glass, and the thickness of the glass, to name just a few factors. The most important thing to remember is that a window that doesn't properly nullify outside noise could negatively influence your quality of life when you're home, which is why you should always consider the OITC rating when finding the right window for you. Ask your fenestration product manufacturer for OITC ratings for products you are interested in. MI is making strides in formally publishing OITC ratings for all products. In the meantime, if you have a question for a specific OITC report for an MI product, please contact info@miwd.com.