Image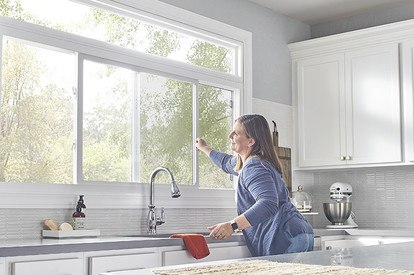 With all due apologies to Thomas Paine, truly it can be said that these are the times that fry men's souls.
 
And their legs, backs, arms, etc.
 
Yes, these are definitely the dog days of summer. Throughout the country this week, thermostats are recording record- or near-record highs. If you're fortunate enough to have air conditioning, it's probably best to stay inside, draw the shades or curtains, and ride out the 2019 heat wave.

If you prefer to crank the air conditioning and leave your windows closed, don't forget to draw your curtains or blinds when you leave for the day. This is especially important if you do not have a low-e coating on your windows. By limiting the sunlight that can enter your home, you will reduce heat transfer and keep your home comfortable. Don't like the look of bulky window treatments? Look no further than MI's blinds-between-the-glass.
 
If, however, you're counting on opening your windows to keep yourself cool, there's a few things you should know. First of all, we strongly recommend that you get window-opening control devices, or WOCDs. These devices keep your window from opening more than four inches, helping to prevent children or pets from falling through. Many companies, including MI of course, manufacture windows with a WOCD option, but you can also purchase them at just about any hardware store. They're fairly simple to install, as long as you have a screwdriver and a drill.
 
And while we're on the subject of safety, please remember that screens are there to keep bugs out, not to keep people in. Window screens, when properly installed, are a wonderful way to allow air in without worrying about insects entering your home. But they are not strong enough to keep someone from falling out of a window.
 
Between the WOCDs and window screens, you should be able to alleviate the heat and humidity this week while remaining safe and sound. So please be careful as these high temperatures hit around the country.