A Guide To Energy-Efficient Windows
The United Nations has officially designated 2022 as the "International Year of Glass." To celebrate this honor, we want to give a tip of the hat to the glass we use in our own products. The glass being produced for windows and doors today is vastly different from what was being installed just a few decades ago. Today's glass is stronger, comes with myriad options, and is much more energy efficient. And that last point is vitally important, because energy-efficient products can help save you money and are better for the environment.
Image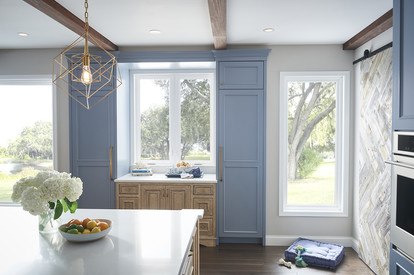 If you're in the market for new windows and patio doors, then you've inevitably come across energy-efficient terms like "spacer systems," "gas enhancements," and "low emissivity." Now, unless you're an expert in the field, these terms probably don't mean much, which is why we've compiled this handy guide to help you get started.
Spacer systems
Nearly all windows manufactured today have spacer systems. On a dual- or triple-pane window, the space between the panes is the spacer system. The spacer provides a moisture barrier, which helps block cool air from entering your home and warm air from escaping. For this fact alone, windows with spacers are superior to the old single-pane windows that were once ubiquitous. But many also have gas enhancements, which takes us to our next category.
Image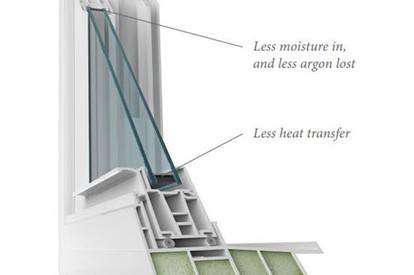 Gas enhancements
In windows with these gas enhancements, dense gasses like argon are pumped between the panes during the production process. Like the spacer system itself, this gas also helps block air, further helping homeowners to keep their interior space at a consistent temperature.
Image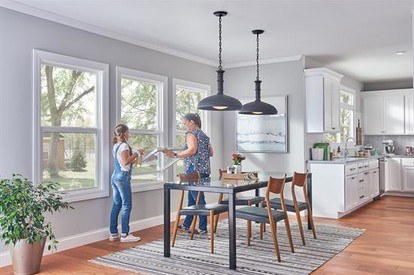 Low-E glass
Now that we've gone over spacers and gas, it's time to discuss the glass itself. Low emissivity – often called "Low-E" – glass also enhances the energy efficiency of your windows and patio doors. With Low-E, a microscopic coating is applied to the glass to block ultraviolet rays, which not only helps maintain interior temperatures, but can also help protect wallpaper, curtains, and other items from fading due to sunlight. And if you want 3 layers of protection, you can purchase windows and doors with Low-E3 glass.
Obscure glass
Obscure glass is sometimes referred to as decorative glass. And while it's true that this product is often employed for its aesthetic look, obscure glass also has the utilitarian feature of blocking UV rays. It's very commonly used in bathrooms because it allows for natural light, but, also provides privacy.
Image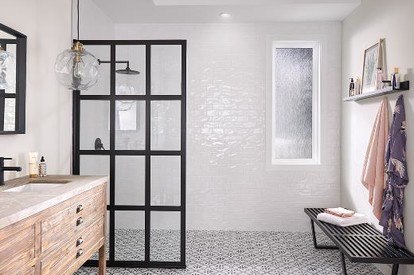 Laminated glass
Created for protection in areas that frequently experience severe storms, laminated glass is designed to splinter – rather than shatter – when damaged. However, laminated glass is also an energy-efficient glass, as it's available with Low-E and it blocks 99 percent of UV rays.
We hope this guide helped you learn more about the glass options available for windows and patio doors today. If you're ready to find an MI Dealer near you, visit our locator.