Image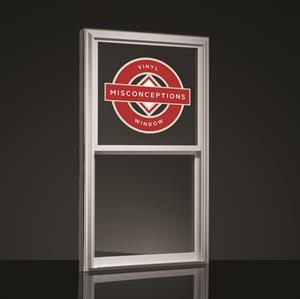 For those of us old enough to remember the dawn of the .com era, our joy and amazement at being able to download information instantaneously from around the world was quickly tempered by the fact that there's a lot of bull flying around out there in cyberspace. 

You've no doubt had the same experience over the years. Let's say you're scrolling through your social media feed when suddenly you see a post or comment that just about knocks you out of your chair with its ignorance. All you wanted to do was check the scores from the previous night's games, but what you got was some disturbed rant that caused you to smack your forehead and sigh so loudly that the dog perked up his ears and looked at you with concern.

There's so much misinformation out there that it's seeped into every aspect of our lives. Name any topic, and you can easily find dozens of websites (or more) that feature erroneous information that either intentionally or unintentionally misleads people.

The home-building industry is no different. In fact, with so many new homes being built and existing homes going through renovations – and considering the many different aspects of the building industry, from the materials used to interior design to fenestration – those of us in the building trade probably deal with more phony preconceived notions than most. And few products in this industry receive more scrutiny than vinyl windows. Since they became a popular option beginning in the 1980s, growing to be the most commonly used window material in the 1990s, vinyl windows have been the recipients of some harsh whisper campaigns. 

There are many misconceptions out there about vinyl windows, and too often home owners make the mistake of believing those rumors rather than talking to experts in the field. Because if they did, they'd know that vinyl windows have become the industry standard because they're durable, energy efficient, and come in a variety of colors and styles. But if you're still not convinced, we're going to go over a few of these misconceptions and show why they're inaccurate.

Misconception No. 1: Vinyl windows are not energy efficient
Image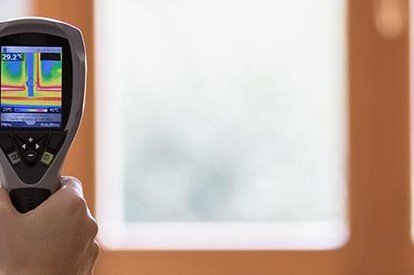 In this day and age, energy-efficient homes are a top priority. Whether it's a desire to save money on energy costs or to do what's best for the environment, homeowners and renters in the 21st century are more concerned with energy efficiency than previous generations. 

Vinyl windows grew in popularity for this very reason. Among the most commonly used window materials – vinyl, aluminum, and wood – vinyl is the least conductive, which means it helps maintain interior temperatures better than the rest. Because it is a hollow, extruded material, vinyl window frames and sash feature many interior chambers that provide insulation and reduce air transfer into and out of the home.

Many vinyl windows today feature multiple energy-efficient glass options, like insulated glass units (IGU's). Dense gasses – usually Argon or Krypton – are pumped into the space between the glass in double- and triple-pane windows, blocking heat from escaping during the winter months and from getting in during the summertime. Most MI vinyl products are available as ENERGY STAR-qualified in all regions, and many require no upgrades to achieve the rating.

Furthermore, vinyl windows often have Low-E glass, meaning that there is a thin coating on the glass that reflects heat. Like IGU's, low-E coatings work in any season, as they reflect heat back inside when it's cold and reflect it outside when it's hot. According to some estimates, low-E coatings can reduce a window's U-Value – a measurement of heat transference – by as much as 80 percent. 
 
Misconception No. 2: There are minimal color options
Image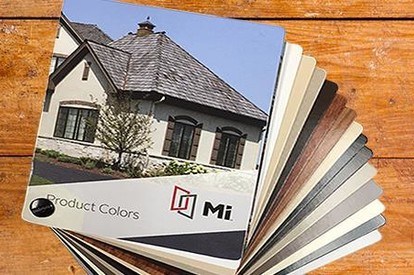 This talking point is quickly dying off thanks to the current craze for dark windows. With renovation shows like Chip and Joanna Gaines' "Fixer Upper" inspiring people all over the country, black windows have become a particular fixation.

New technology in lamination, paint, and coextrusion has made black and other dark colors a reality. Now, if you want black vinyl windows to go with the white siding on your house, they're readily available. The revolution in reflective pigment technology (RPT) in the vinyl industry has made all of these choices a reality.

Looking for brown, green, or tan? Also not an issue thanks to improvements in paint technology. Painted vinyl has undergone a revolution with the advent of inorganic reflective pigments. 

To see just how popular the current trend has become, search "dark windows" on Instagram or Houzz; you'll be amazed at the creative ways people are using color in their vinyl windows.
 
Misconception No. 3: It's cheap plastic
Image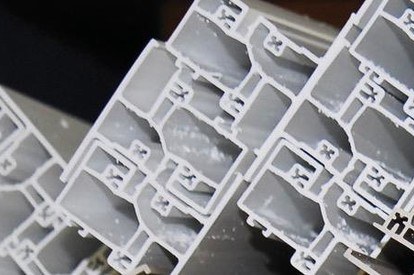 This misconception just doesn't square with the reality of the product. The popularity of vinyl has steadily increased over the past 35 years; vinyl is now the material of choice in 70 percent of residential window sales in the U.S. Clearly, a product that's just "cheap plastic" would not continue to gain the trust of hundreds of architects and builders around the country. Some manufacturers use recycled vinyl which can compromise the integrity and color of their fenestration products but all MI products are manufactured with 100% virgin vinyl to ensure top-of-the-line quality.

Even if some vinyl products failed to live up to the standard of wood or aluminum decades ago, that concern has long since passed. Engineers have designed vinyl windows and doors that are sturdy and stand the test of time.

Misconception No. 4: You'll have trouble selling your house with vinyl windows
Image
Related to the notion above that vinyl is cheap plastic, the idea that vinyl windows will be a hindrance when selling your house has not stood the test of time. Millions of homes today have new or replacement vinyl windows. Again, vinyl windows are durable, energy efficient, and come in numerous colors – all positive selling points and resale value adders if or when you decide to put your house on the market. 

In fact, according to Hanley Wood's 2018 Cost vs. Value report, vinyl windows are approximately five percent more cost effective than wood windows when comparing the initial investment to resale value. 

Misconception No. 5: Vinyl is more combustible than other windows
Image
We're not sure how this one got started, but there's no truth to it. In fact, PVC (what vinyl windows are made of) is an inherently fire-resistant plastic since it contains more than 50 percent chlorine. So not only is it more fire-resistant than other plastics, but vinyl windows are therefore far less combustible than wood windows.
PVC also releases less combustion heat than other materials, and therefore contributes less to maintaining and spreading fire.

As noted above, vinyl has become stronger over the years, so fire is not a significant risk. If a fire does occur in your home, vinyl can stop burning provided the flames are put out elsewhere.