MI Windows and Doors – Leading Manufacturer of R-5 Windows
MI Windows and Doors, committed to continuous improvement, is a proud participant in the U.S. Department of Energy's R-5 High Performance Window Volume Purchase program. R-5 windows are the top tier of energy efficient windows with a whole-window U-Value of .22 or below. These windows are among the most efficient windows available today for all climates.
MI Windows and Doors has been named the leading manufacturer of R-5 windows by the Department of Energy and MIWD has a proven track record of providing energy efficient windows combined with feature rich designs. In each of our regions, R-5 windows are available. In our Western Region, the award-winning MI EnergyCore is one of the most energy efficient windows in the country. In the Eastern and Southern region, the feature rich 1600 series provides a complete line of R-5 products.
Image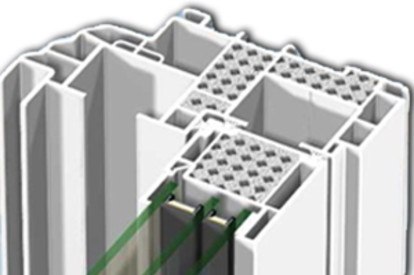 Homeowners please visit MIWD's Dealer Locator to find our nearest dealer and request an MIWD highly insulating R-5 Window.
For more information about the Department of Energy's R-5 Window Volume Purchase Program click here.